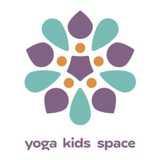 Yoga Kids Space
Family Yoga for all ages (3+ recommended, babies/toddlers welcome) consists of fun activities that include Yoga & Acro-Yoga poses for a healthy body and a choice of games for a healthy mind. Relaxation is part of the game too, helping us find comfort and ease while listening and simply being.

Yoki Dance Levels I & II (1-4 years old) are a magic combo of nursery action songs, easy Yoga & interactive choice of games

Join us in a community of like-minded people, who rejoice in a safe environment.

Visit www.yogakids.space to check out about our packs of 6 x Live Stream classes and more!