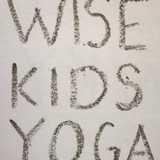 Wise Kids Yoga
WKY is a dedicated yoga studio for children | teens | families.

Discover online videos | live stream classes | well-being activities.

Yoga from home + more -
Live stream classes from home or away. Catch up on classes and activities anytime in our content library.

Our yoga teachers are specially qualified to teach yoga for children and teens. We with creatives and experts to create dedicated content.

Classes for all the family -
We create ad-free safe spaces throughout our classes and content. Space for children, space for teens and for parents all in one portal.