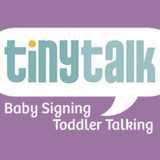 TinyTalk
Our classes are fun, interactive and designed to teach you and your baby how to communicate with each other before they can talk.
We use British sign language (BSL) and sign along to popular nursery rhymes, as well as including sensory activities.

Classes are currently being run as e classes.