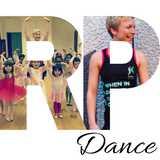 RP Dance
Due to the current circumstances we are no longer teaching classes however we have videos to download to dance with Ruth at home!
Video: https://app.simplegoods.co/i/DUJNKSCB
Using her professional dance background, Ruth teaches dance and fitness to children and adults of all ages across London. She wants to spread the joy of movement to the world and get everyone moving!