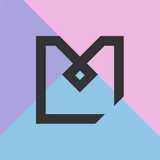 Moss Side Powerhouse Library
If this is Manchester's coolest local library it's because the local teenagers who use it also designed it. The interior is filled with vibrant, bold colours, furnishings and fabrics, a perfect setting for picking up a book or using our free wifi.
We may be in a purpose built youth centre – thus the youth services and graphic novels, teen fiction, and books for young mums and dads – but this library values older people too! The knitting group and the job club are for all to enjoy.