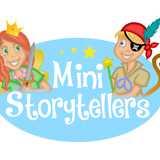 Mini Storytellers
At Mini Storytellers your child will go on an adventure, sing songs and create props to help us on our quest! Each child will play a vital role in the story using our handmade props and costumes.
Grow in creativity, confidence and imagination!
Grown up's are able to stay and meet others over a coffee or tea.