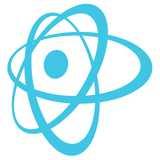 Mini Professors
At Mini Professors we are passionate about science and we aim to inspire a generation. Our theme tune's opening line is 'Science is all around us' and this reflects the ethos of our lessons. The classes are very popular, so book early to avoid disappointment.

This innovative and fun science class for children (aged 2 - 8 years) will open up a whole new world of science adventure for your child. Every class has a hands on experiment and we cover everything from polymers to dinosaurs, maths to tropical rainforests and much, much more.

This is parent & child class.