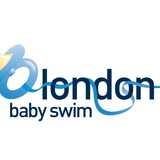 London Baby Swim
At London Baby Swim, we offer Parent, Baby and Toddler Swimming lessons at 2 dedicated Baby Swimming Centres in Wandsworth and Isleworth. We provide a gentle introduction to baby swim classes in a playful, fun and safe environment with a progression that will develop natural swimming skills.

Water Temperature in all our pools is a constant 33°C and water chlorine levels are very low with our Computerised water sanitation systems.

Spectators viewing area.

Courses last 10 weeks with 4 terms per year following the seasons: Winter/Spring/Summer/Autumn.

3 FREE make up classes per term.