Bec Korfball - Indoor Training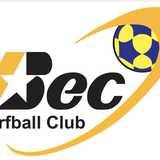 Bec Korfball Club
12 December 2023
18:30 – 19:30
£5.00
Ages 6 – 12 years
Space for 10 children
Repeats weekly
Description
Sessions will be taken by two international BecStars who are promising some great fun and excellent korf. So whether you want to Get Fit, Make Friends or Have Fun this is where you want to be to get your weekly korfball fix!​No idea what korfball is? We've got you covered - come down and give it go; you'll soon see what all the fuss is about!!! Best thing of all, Korfball is the world's only exclusively mixed-gender sport so PERFECT for families! Bring your trainers and a water bottle and leave the rest to us!

WHEN: Every Tuesday (Term Time Only); 6:30pm - 7:30pm
WHERE: Graveney School Sports Hall, Welham Road, SW17 9BU
WHAT: Friendly, fun & energetic korfball sessions for Ages 6-12
FIRST 4 SESSIONS FREE!!! £20/half-term thereafter...
Location
Graveney School
Welham Road, Tooting
SW17 9BU