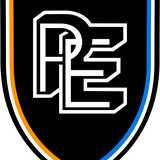 Pro Elite Football Academy
Pro Elite Football Academy offer fun filled football sessions for children aged 18 months to 7 years old, as-well as teams for children to play in, 7+.

Our sessions are specifically designed to build self-esteem, build their confidence whilst aiding their educational development.

Our coaches are hand-picked and trained in a way that allows them to put on activities which enable the children to flourish. The sessions are broken down into age-specific, specifically designed training sessions so that your children really do gain a head-start in life.