Postnatal Mum & Baby Yoga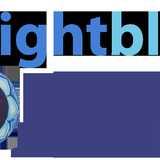 13 December 2023
11:00 – 12:30
Free
Ages 0 – 1 years
Space for 15 children
Repeats weekly
Description
We start the class with a little catch up on everyone's week and then get stuck into a yoga practice which follows the needs of the particular class that week. Sometimes the class is noisy and boisterous and other times the vibe seems mellow and calm.

The class is designed to alleviate common postnatal issues such as stiff shoulders, back ache and a weakened core and many of the practices can be done with babes in arms. Relaxation and breath work is key to your physical and mental well being so these are always part of the class.

No previous yoga experience is necessary.

And we finish with a cup of herbal tea and a homemade snack while we pack up and chat. Sometimes I invite a local postnatal therapist or expert in to share their skills.
Location
Bath Methodist Church at Weston
Newbridge Hill, Bath
Bath and North East Somerset
BA1 3PP
Nearest stations
Oldfield Park

(0.59 miles)

National Rail

Bath Spa

(1.49 miles)

National Rail