BilinguaSing Family class (We Sing Spanish)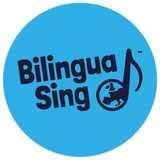 BilinguaSing
6 December 2023
13:30 – 14:15
£7.00
Ages 0 – 4 years
Space for 12 children
Repeats weekly
Description
BilinguaSing is an award winning music, singing, sensory and movement class for babies & young children to learn Spanish together in a fun and engaging way!
No prior knowledge of Spanish is required before you attend class; the Spanish words are displayed and the songs are sung in English too. I promise that you will be singing along in no time and by attending you will offer your little one a life time of benefits!
The class is full of popular children's songs which are learnt in both English & Spanish. The songs are accompanied by a variety of movements as well as lovely props such as lights, puppets, dancing scarves & bubbles to stimulate the senses and engage the children. Sign language, massage & yoga also accompanies some songs.
Siblings attending together will receive a discount.
Location
BBCTCC
Meeting House Lane
Balsall Common
West Midlands
CV7 7GE
Nearest stations
Berkswell

(0.68 miles)

National Rail